https://cdn.steemitimages.com/DQmbAsqebip3A8GQng82RRV2Qt2XrSA4aZDaHwG2ZxSvCTi/image.png

<
div class=»text-justify»>
After so much cold it is time to go warm up the body at the beach, the sun fills us with vitality and gives us energy to our body; many already start their working day tomorrow and what better than to start in good shape and with a divine tan.
For the girls who haven't been to the beach yet but already have it in their plans, I come to bring you this beautiful crop top woven in the crochet technique, it has an easy difficulty level and you don't spend much material.
My Super Model
Today my spectacular model, she shows us this beautiful Crop Top in different environments, the first picture was a day at the beach, the second is a Saturday afternoon to go out and share with her friends and the third was at her graduation party. I wanted to make this demonstration in a different time and space to show you how useful it is to have a piece like this in our wardrobe.
https://cdn.steemitimages.com/DQmUUkmat8LouRGDnnHBxYHBvih9Gcy8WFZfwBPmKY8VwEm/image.png
The following is a list of the most important issues that have been addressed by the project;
Emily is my niece and she gets to wear all these pieces that I make. I have also made her other crop tops in different colors and with another type of fabric on the bottom.***
There is a great variety of models in crop top, on the internet you can get the patterns, video tutorials that can guide you to make beauties.
I made my own video tutorial to show you how to make the bra cup, it's a basic pattern and with it you can make bras, swimsuits, or the top of a blouse.
Video tutorial on how to make the bra cup.
---
---
I want to talk a little bit about the materials I used, it's ironed pabilo, in Venezuela they sell it in different colors and it's very soft to work with, but you can use the thread that you like best, I spent about 150 grams because I wanted it long and below the navel.
#
***How good it feels to make others happy***
![](https://cdn.steemitimages.com/DQmQDWaj2SKtiVeKxmbKZtgHwguYmpmJsaaP8KQQkiHLxeh/image.png)
My niece was delighted, she is very pretty and everything fits her beautifully, but she is also demanding and wants everything to fit her. I think she was delighted with this job as I liked seeing it on her graduation day.
I hope you liked this post that I made with a lot of love for you, I confess that it took a long time to upload it since I lost the main pictures. See you in a next post friends, bye bye.
---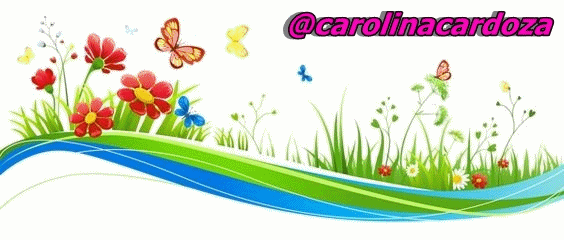 Pictures taken with my Krono-net cell phone camera